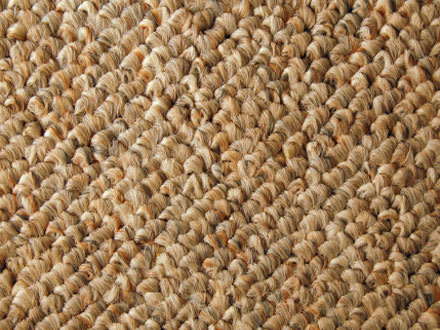 Berber Rugs Need Special Care
Originating in Morocco, Tunisia, and Algeria, these rustic pile carpets knotted with un-spun sheep's wool range in color from beige and brown to natural dyes. Their heavily-stylized weave and loose fibers need special care to preserve their unique texture and color.
A Fresh Clean
At Flat Rate Carpet, we constantly pay attention to detail because we want to ensure that each rug is given the correct cleaning and care. No two Berber rugs are alike and, because of this, taking the right steps for care is essential.
Environmentally-Safe Products
The organic cleaning products we use are natural, non-toxic, and environmentally safe, assuring the health and well-being of you and your family. Combined with our tailor-made cleaning process, your rug will be returned to you smelling fresh and looking clean.
We offer a 100% satisfaction guarantee on every rug we work on.
Berber rug need individual care
As every Berber rug can be made up of a unique, or special blend of fiber, it is inspected thoroughly before any steps are taken.
As experts in NY and NJ for the care of Berber rugs, we have the knowledge and skills to make sure your Berber rug comes back to you in a fresh, cleaned state, free of the dirt and bacteria that were embedded in it.
Dust off the grime
A Berber rug's special structure makes it plush and cozy under your feet, but it also makes a "better" surface for debris, crumbs, and germs to hibernate in. We give all rugs that come into our facility a vigorous dusting, completely unlike a domestic vacuuming.
Grit, dust, dirt and other particles will all be removed. The correct type of wash will then be given and any drying will be done in a completely climate-controlled room.
Any stains or odors trapped in the rug's fibers will be handled specially. We generally use organic, non-toxic products to treat and wash rugs under our care. This is both healthy and effective in our cleaning efforts.
The products are gentle - yet tough on dirt and stains - this ensures a rug you receive back to your home will carry no harsh chemical residues.
Rug Repair With Special Care
Each Berber rug repair is unique and begins with an examination to check for any pre-existing damage and color instability. It is then thoroughly cleaned to make sure repair work is done on an optimal work surface free of extraneous matter.
Make Your Rug Hole Again
A rug that has been used in the home as part of the daily routine - in the living room or next to a bed, for example - can have signs of wear in the pile or the backing might have started to crack.
Berber rugs can suffer from loose threads that if left unattended can continue to pull and create holes.
Whether repairs are needed for holes, unraveled threads or edges that have gotten unbound, our team of rug technicians will do the work right. All rugs in our care - Oriental, Contemporary or Sheepskin, for example - are handled with knowledge and skill.
Even a wrinkled rug can be stretched or re-blocked; necessary repairs as a fold in the rug will eventually become fragile and tear.
Keep Berber in top shape
The most beautiful, valuable rug can sustain deterioration and damage from built-up wear and tear. Fading can be caused by foot traffic, sunlight and soaked-in liquids. Pet mishaps can stain and even burn the fibers.
A rug with color fading might be moved to an out-of-the-way spot, or a piece of furniture put over the marks (which can lead to different problems of dents in the rug), or even reluctantly put in the trash. But at Flat Rate Carpet, we believe that any favorite piece can be brought back to its original beauty.
With our expert Berber rug restoration techniques in NY and NJ, we can breathe renewed life into your beloved area rug.
Trusted Berber rug restoration
Before a restoration is begun, the rug is cleaned. This allows the technician to see what they are working with, and what the actual damage is. Since Berber rugs come in a variety of threads, ascertaining exactly which fiber makes up the rug is key.
To restore faded areas, we only use the best natural dyes to bring back your rug's wealth of color. Colors are mixed until the perfect shade is obtained. Our highly-specialized color restoration team has the skills, equipment, and supplies to do the job properly.
Call us now at (866) 466-4576 for all your berber rug needs in NY, NYC, NJ & CT Or use our
Online Form
.
"The carpet in our living room had a big rip in it. FlatRate Carpet repaired it seamlessly -it looks...
Mrs. Jennifer Patterson, Queens
"I liked that Eric, the technician, cleaned a test spot in my carpet first. It made me feel comfortable with...
Becca McGail, NYC
"I really liked working with Ally. She worked with my crazy schedule and got a technician to my house quickly....
Cassie Michaels, Arverne, NY
"Alex from Flat Rate did a great job cleaning my couches. He gave a great explanation of the quote and price...
Patti McConor, Aberdeen Township, NJ
"..I can't believe how good my house looks after professional carpet cleaning. Thank you, Flat Rate Carpet."
Jake House , Salem, NY
"I really liked the free cleaning test treatment and think they offer very fair pricing. They did an excellent...
Jayden Becker, Staten Island, NY
"I greatly appreciate working with your team to update our home. The service, from coordinating the decor to...
Mary Stanton, Middlesex, NJ
"Hey Ron, I don't know how your guys did it, but the dog smell disappeared, and the rug is like new with no...
Richard, Hempstead, NY
"My living room furniture is looking fresh again - it looks like it did when I bought it!Thanks guys for...
Karen McCarthy, New York
"I got a great clean at a very reasonable price from the team at Flat Rate. I would use you again and again." 
Wendy Davis, Boerum Hill, NY
Protect your health and life style by choosing the organic way