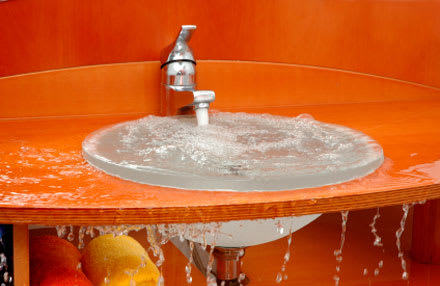 Flame, Smoke Home Recovery
Fires cause damages in all areas of your life and home. Not only do the burn marks destroy your carpets, rugs and upholstery, but also, the remaining smoke leaves your home unsafe for you and your family. If you experience a fire in your home, act quickly to remove and restore your home. Follow these tips to stay safe and healthy:
Call a professional. The sooner our fire damage restoration team arrives, the sooner they can assess the damage and take action.
Turn off the electricity in the damaged rooms.
Open windows and doors to allow air circulation.
Stay away from fire and smoke damaged areas.
Do not use affected carpet, rugs and upholstery.
Call us now at (866) 466-4576 for all your area rug needs in NY, NYC, NJ & CT Or use our
Online Form
.
The Flat Rate Carpet restoration team arrives at your home quickly to restore the safety, health and appearance of your home. Our highly-trained technicians work efficiently and carefully throughout the whole cleaning and restoration process. We provide this service to the areas of New York, NYC & New Jersey.
Our Thorough Treatment
When we arrive at your home, we first diagnose what type of damage the fire caused (different kinds of fires cause different kinds of damage). We then determine the appropriate cleaning and restoration method.
Our cleaning process is comprehensive and thorough. Once completed, we begin the deodorization process. This eliminates all smoke odors from damaged fabrics.
Our Guarantee: We completely and comprehensively restore your carpet, rug and upholstery and remove all stains and odors caused by fire, smoke and water damage.
"The carpet in our living room had a big rip in it. FlatRate Carpet repaired it seamlessly -it looks...
Mrs. Jennifer Patterson, Queens
"I liked that Eric, the technician, cleaned a test spot in my carpet first. It made me feel comfortable with...
Becca McGail, NYC
"I really liked working with Ally. She worked with my crazy schedule and got a technician to my house quickly....
Cassie Michaels, Arverne, NY
"Alex from Flat Rate did a great job cleaning my couches. He gave a great explanation of the quote and price...
Patti McConor, Aberdeen Township, NJ
"..I can't believe how good my house looks after professional carpet cleaning. Thank you, Flat Rate Carpet."
Jake House , Salem, NY
"I really liked the free cleaning test treatment and think they offer very fair pricing. They did an excellent...
Jayden Becker, Staten Island, NY
"I greatly appreciate working with your team to update our home. The service, from coordinating the decor to...
Mary Stanton, Middlesex, NJ
"Hey Ron, I don't know how your guys did it, but the dog smell disappeared, and the rug is like new with no...
Richard, Hempstead, NY
"My living room furniture is looking fresh again - it looks like it did when I bought it!Thanks guys for...
Karen McCarthy, New York
"I got a great clean at a very reasonable price from the team at Flat Rate. I would use you again and again." 
Wendy Davis, Boerum Hill, NY
Protect your health and life style by choosing the organic way
Emergency Service for a Flood in a Store
In Elm Park, Staten Island NY. Done By: Thomas
An hour after we got the call we were on-site, starting to extract water and doing general clean up to fix up the mess. In the end we left behind us a few powerful blowers and dehumidifiers to dry the carpets - a clean, fresh and safe scene.