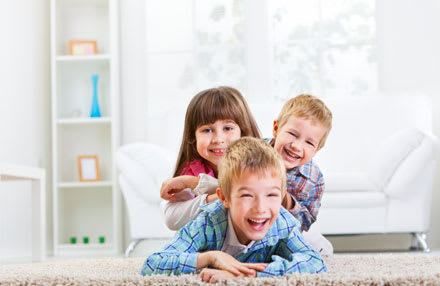 Persian Rug History - The Ancient & The Famous
Persians were some of the first carpet weavers in documented history. It is widely thought that Persian nomads used wool from their sheep and goat herds to create knotted rugs dating back to as early as 500 BC. The rugs were used in their tents to protect them from the harsh elements. Soon after that, when Cyrus the Great conquered Babylon and established the Persian Empire in 539 BC, he advanced the art of carpet making, and rugs became a symbol of wealth and nobility. The first real proof of Persian rug craft was in the 1500s AD and is believed to be the height of Persian rug making, specifically in the city of Isfahan, and it peaked again in the 19th Century in the city of Tabriz.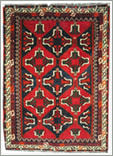 There are a wide variety of hand-knotted Persian rug production methods, from coarsely woven wool nomadic rugs to very finely knotted rugs made from a combination of wool and silk. Tribal rugs, such as those from Shiraz, have more primitive designs and are predominately blue and red, and because the looms often had to be taken down several times during weavings, the tension and rug shapes are often irregular. Village rugs, such as those from Hamadan, are made from finer yarn, sometimes containing cotton, have a more consistent shape, and use brighter and more colors than tribal rugs. Town rugs, such as Tabriz, are the finest of Persian rugs. These rugs are characteristic for their knot density, use of silk, intricate designs, and dense colors.
Some of the most popular styles of Persian rugs are Tabriz, Sarouk, and Heriz. Tabriz rugs, made of wool and cotton, are noted for their precise, delicate floral designs, typically a large medallion surrounded by flowers and tendrils, and the use softer shades blues, reds, greens and ivories. Sarouk rugs, mainly produced in the late 19th Century through the early 20th Century, are also characterized by center medallion motifs. In the 20th Century, many Sarouk carpets were being washed to soften the harsh wool, but the washing process lightened the natural dyes of these carpets. To meet consumer demand during the early 20th Century, the dealers in United States started the process of dying these carpets with shades of darker colors like red, wine, cherry, and deep burgundy color. Heriz carpets are tribal hand-woven rugs produced by Azerbaijan Turkish inhabitants of the city of Heriz in Northwestern Iran. Designers of Heriz rugs employed vivid vegetable or soft earth tones that are woven in a geometric pattern. While no two Heriz rugs are identical, they generally tend to have a recognizable similarity in design and weaving structures.
"The carpet in our living room had a big rip in it. FlatRate Carpet repaired it seamlessly -it looks...
Mrs. Jennifer Patterson, Queens
"I liked that Eric, the technician, cleaned a test spot in my carpet first. It made me feel comfortable with...
Becca McGail, NYC
"I really liked working with Ally. She worked with my crazy schedule and got a technician to my house quickly....
Cassie Michaels, Arverne, NY
"Alex from Flat Rate did a great job cleaning my couches. He gave a great explanation of the quote and price...
Patti McConor, Aberdeen Township, NJ
"..I can't believe how good my house looks after professional carpet cleaning. Thank you, Flat Rate Carpet."
Jake House , Salem, NY
"I really liked the free cleaning test treatment and think they offer very fair pricing. They did an excellent...
Jayden Becker, Staten Island, NY
"I greatly appreciate working with your team to update our home. The service, from coordinating the decor to...
Mary Stanton, Middlesex, NJ
"Hey Ron, I don't know how your guys did it, but the dog smell disappeared, and the rug is like new with no...
Richard, Hempstead, NY
"My living room furniture is looking fresh again - it looks like it did when I bought it!Thanks guys for...
Karen McCarthy, New York
"I got a great clean at a very reasonable price from the team at Flat Rate. I would use you again and again." 
Wendy Davis, Boerum Hill, NY
Protect your health and life style by choosing the organic way