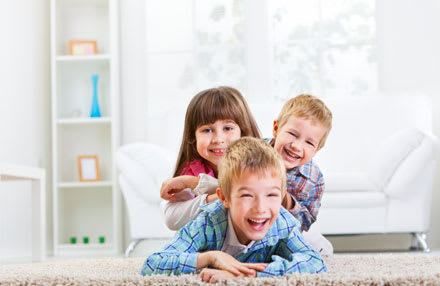 Indian Rugs - History of The Far East Rug Weavers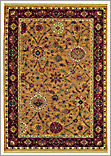 Although there is no record of ancient carpet making traditions in India, references to floor coverings in ancient Indian literature can be dated back to 500 BC. However, carpet making flourished when it was brought to India from Persia in the late 16th Century. Primarily fashioned after Persian designs, Indian carpet makers customized them based on Indian tastes, and, in addition to wool, they incorporated cotton, silk, or pashmina. In addition, Indian carpets are much more apparent because of their strong pictorial messages and asymmetry, as well as the use of exceptionally detailed figural and floral scenes. The craft thrived mostly in the areas of Kashmir and parts of Uttar Pradesh. For the most part, the Indian carpets color schemes are considered subtler than their Persian counterparts. In the 18th Century, floral rugs became very popular, as did prayer rugs, which often featured the symbolic tree of life. In the 19th Century, Europe had more influence on carpet designs, and the discovery of chemical designs changed the way weavers produced colors.

There are two major production areas in India: one near the city of Varanasi, and the other in Jaipur. Quality in both areas can vary from low quality to very high quality, and can include pile-woven and flat-woven rug styles. Indian rugs are made using asymmetrical knots and they stand out from other weavers because of the very dense knotting they use.
Some of the most popular types of Indian rugs are Mirzapur, Jaipur, and Agra, which were influenced by Persian design. A typical Mirzapur carpet has round floral figures in dark red with a pale yellow or cream background. The borders have a repeating pear or floral pattern connected by vines. Designs found in Jaipur rugs very closely resemble those found in Persian. However, their pattern typically represents a cypress tree, and many have animal forms on a dark red, blue or ivory background with a vine and floral patterns on the border. Cone forms and monotones of two colors – green or blue with a pale cream – are characteristic of Agra rugs.

Other styles, such as Dhurries and Indo-mir use flat-woven methods. Traditional dhurries, similar Turkish Kilims, have geometric, floral or traditional ikat patterns depending on the region, and can be made from wool, cotton or jute. Indo-mirs are characterized by an all-over design called mir-i-boteh, which has multiple rows of horizontal, vertical, and diagonal small botehs.
"The carpet in our living room had a big rip in it. FlatRate Carpet repaired it seamlessly -it looks...
Mrs. Jennifer Patterson, Queens
"I liked that Eric, the technician, cleaned a test spot in my carpet first. It made me feel comfortable with...
Becca McGail, NYC
"I really liked working with Ally. She worked with my crazy schedule and got a technician to my house quickly....
Cassie Michaels, Arverne, NY
"Alex from Flat Rate did a great job cleaning my couches. He gave a great explanation of the quote and price...
Patti McConor, Aberdeen Township, NJ
"..I can't believe how good my house looks after professional carpet cleaning. Thank you, Flat Rate Carpet."
Jake House , Salem, NY
"I really liked the free cleaning test treatment and think they offer very fair pricing. They did an excellent...
Jayden Becker, Staten Island, NY
"I greatly appreciate working with your team to update our home. The service, from coordinating the decor to...
Mary Stanton, Middlesex, NJ
"Hey Ron, I don't know how your guys did it, but the dog smell disappeared, and the rug is like new with no...
Richard, Hempstead, NY
"My living room furniture is looking fresh again - it looks like it did when I bought it!Thanks guys for...
Karen McCarthy, New York
"I got a great clean at a very reasonable price from the team at Flat Rate. I would use you again and again." 
Wendy Davis, Boerum Hill, NY
Protect your health and life style by choosing the organic way