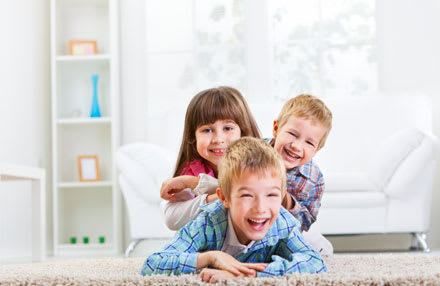 Fine Rugs: True Craftsmanship and Tradition
Fine rugs are most definitely one of the most beautiful art forms in the world. Each one captures true craftsmanship and tradition.
The art of rug-making began centuries ago and the history of rug making can be traced to countries including Persia (which is today known as Iran ), China, Tibet, Nepal and Turkey. Carpets that are made in Persia and India garner a tremendous amount of interest worldwide and many have joined the ranks of knowledgeable collectors.
Many fine rugs are considered to be treasured possessions and can be seen proudly displayed in museums. They are sought out by collectors from every corner of the earth for their delicate workmanship and exquisite design.
Chinese carpets got their start in the north-western part of the country but there are no written records to establish the exact date or origin. However, research into Chinese carpets revealed that it was an archaeologist who came from Xingjian who found a piece of woolen fabric that was believed to be over three thousand years old. This piece of fabric was the precursor of the tufted carpet. Tufted rug making became very prevalent in China and was soon after followed by the making of silk rugs during the Western Han Dynasty on 206 BC.
Traditionally, Chinese knotted carpets were made from genuine wool, but some were crafted from goat hair or camel hair. The weavers from early times quickly discovered that silk could easily take on any number of beautiful colors and it was often contingent on the source of light. This insight gave rise to the legend of the magic carpet. Silk was also believed to have a magical quality because it is cool to the touch and not all fabrics are. Silk is known today to be even higher in tensile strength than is nylon. Oriental and Persian rugs constructed from silk are very luxurious and are also well worth the money.
Dyed silk has extremely rich, intense and saturated shades of color and also takes on a very distinctive luster that is very close to be translucent in nature.
Fine rugs as an art form is nothing new. Many rug-making techniques in Persia and other countries have been put to use for thousands of years and have systematically been passed down from one generation to the next. Fine rugs continue to appeal to many people and they are showing no signs of losing their popularity in modern times. From Manhattan in New York City to Los Angeles, California to Chicago, Illinois, fine rugs as a form of art is still greatly appreciated.
As for the history of fine rugs, most of what we know today regarding the process of rug-making is by way of oral traditions, as only a handful of written words have been recorded. No one tribe, village of city or individuals uses the same material and designs, which gives all Fine Rugs their uniqueness. The most common material to be used for rug making today is by far wool as it yields rugs that are both durable as well as beautiful.
A variety of religions are practiced in modern day Persia and the weavers still hold onto many of the beliefs held by the early rug makers of the country. Besides being a main source of income for many of its citizens, rug makers believe that rugs are made with a strong feeling that God is looking down on them and keeping watch.
"The carpet in our living room had a big rip in it. FlatRate Carpet repaired it seamlessly -it looks...
Mrs. Jennifer Patterson, Queens
"I liked that Eric, the technician, cleaned a test spot in my carpet first. It made me feel comfortable with...
Becca McGail, NYC
"I really liked working with Ally. She worked with my crazy schedule and got a technician to my house quickly....
Cassie Michaels, Arverne, NY
"Alex from Flat Rate did a great job cleaning my couches. He gave a great explanation of the quote and price...
Patti McConor, Aberdeen Township, NJ
"..I can't believe how good my house looks after professional carpet cleaning. Thank you, Flat Rate Carpet."
Jake House , Salem, NY
"I really liked the free cleaning test treatment and think they offer very fair pricing. They did an excellent...
Jayden Becker, Staten Island, NY
"I greatly appreciate working with your team to update our home. The service, from coordinating the decor to...
Mary Stanton, Middlesex, NJ
"Hey Ron, I don't know how your guys did it, but the dog smell disappeared, and the rug is like new with no...
Richard, Hempstead, NY
"My living room furniture is looking fresh again - it looks like it did when I bought it!Thanks guys for...
Karen McCarthy, New York
"I got a great clean at a very reasonable price from the team at Flat Rate. I would use you again and again." 
Wendy Davis, Boerum Hill, NY
Protect your health and life style by choosing the organic way