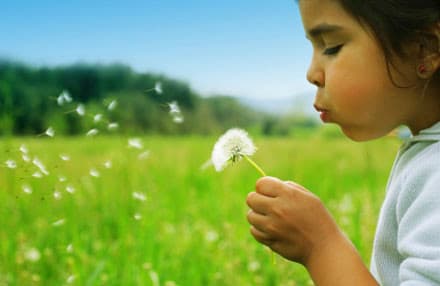 Organic and Environmentally-Friendly Cleaning Methods That Reduce Allergens
Outside your home, it is almost impossible to avoid encountering allergens, since you have no control over determinants such as the pollen count, pet-fur shedding, or unpleasant/strong fumes (such as smoke and perfume).
Little wonder then that most people look to their home as a safe haven. Unfortunately, dust mites, pollen, molds and animal dander can easily become embedded in your carpet and upholstery, quickly becoming an allergy sufferer's worst nightmare.
Call us now at (866) 466-4576 for all your allergy control needs in NY, NYC, NJ & CT Or use our
Online Form
.
Certain health professionals have recommended that certain allergy or asthma patients should remove carpet from their home altogether. However, it has also been shown that a clean, dry, well-maintained carpet actually improves air quality, by trapping airborne particles that have been grounded through natural gravity.
Another reason for using carpet is that, when walking on hard surfaces in your home, you inadvertently disturb more allergens than on soft surfaces (i.e. carpet). Walking on a hard floor means that particles become airborne much faster and then enter your lungs, often triggering allergy symptoms.
Say Yes to Green Cleaning
Here at Flat Rate Carpet, we are concerned for the wellbeing of you and your family. Moreover, we are also concerned for our planet, and the impact that harsh detergents have on it. That is why we use organic and environmentally-friendly cleaning methods in our work. As a consequence, we are able to eliminate pollens, dust mites, allergens, fungus and bacteria without the use of 'regular' chemicals that can radically alter the air quality in your home, work spaces and wider environment.
Our organic allergy treatments actually change the shape of allergy proteins, making them unrecognizable to the body and drastically reducing the chance of an allergic reaction. With regular carpet and upholstery cleaning from Flat Rate Carpet, you can ensure not only that a cleaner-looking carpet looks cleaner, but feel safe in the knowledge that the absence of allergens is making your home a more comfortable, healthy and safe place.
Air Duct Cleaning
We also provide an Air Duct Cleaning service, which is essential for ensuring good air quality in your home or workspace. Dust mites, fungi, bacteria and other harmful allergens all lurk in your air ducts. Make sure you call us to carry out regular cleanings, to maintain a healthy quality of air in your living or work environment.
Search LungUSA and see for yourself how carpet care can improve your and your family's health.
Links:
How a Carpet Might Save a Hip - From the New York Times
Learn all about allergy-causing substances
"The carpet in our living room had a big rip in it. FlatRate Carpet repaired it seamlessly -it looks...
Mrs. Jennifer Patterson, Queens
"I liked that Eric, the technician, cleaned a test spot in my carpet first. It made me feel comfortable with...
Becca McGail, NYC
"I really liked working with Ally. She worked with my crazy schedule and got a technician to my house quickly....
Cassie Michaels, Arverne, NY
"Alex from Flat Rate did a great job cleaning my couches. He gave a great explanation of the quote and price...
Patti McConor, Aberdeen Township, NJ
"..I can't believe how good my house looks after professional carpet cleaning. Thank you, Flat Rate Carpet."
Jake House , Salem, NY
"I really liked the free cleaning test treatment and think they offer very fair pricing. They did an excellent...
Jayden Becker, Staten Island, NY
"I greatly appreciate working with your team to update our home. The service, from coordinating the decor to...
Mary Stanton, Middlesex, NJ
"Hey Ron, I don't know how your guys did it, but the dog smell disappeared, and the rug is like new with no...
Richard, Hempstead, NY
"My living room furniture is looking fresh again - it looks like it did when I bought it!Thanks guys for...
Karen McCarthy, New York
"I got a great clean at a very reasonable price from the team at Flat Rate. I would use you again and again." 
Wendy Davis, Boerum Hill, NY
Protect your health and life style by choosing the organic way