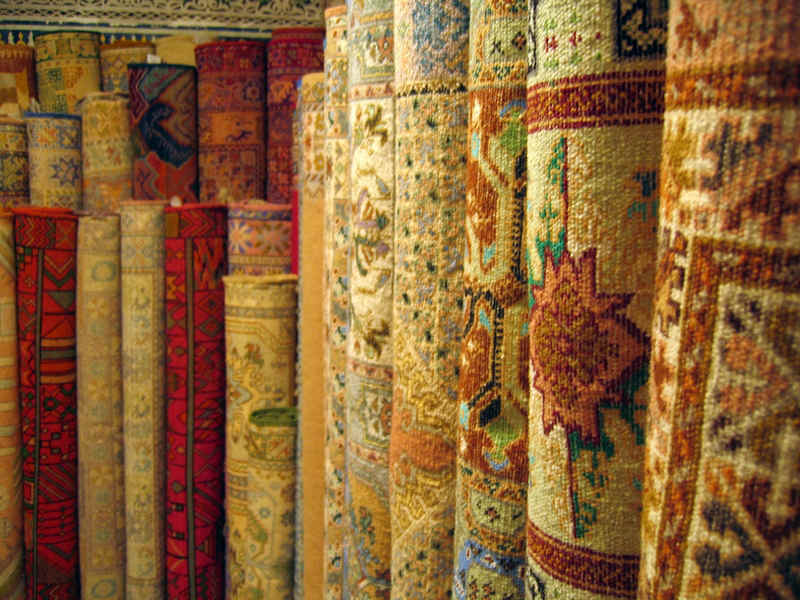 Need to store your rug?
Most home storage conditions simply are not designed to store your rug at optimum condition. Many people choose to store their rugs in attics or basements, but with their extreme and uncontrolled temperatures and humidity, you could be doing untold damage to your rug.
Rugs stored in closets can also suffer from problems with temperature and humidity, and can become magnets for moths, dust mites and other bugs.
Call us now at (866) 466-4576 for all your rug storage needs in NY, NYC, NJ & CT Or use our
Online Form
.
Optimum rug storage - close to home
When you choose to store your rug with Flat Rate Carpet's storage facility you are guaranteed optimum storage conditions, close to your home in New York, NYC & New Jersey. Our storage facilities are temperature controlled, humidity controlled and staffed by professionals in rug cleaning and rug care.
We will clean your rug to the highest possible standard before storing it, including pre-dusting, cleaning and drying your rug before storage, to make sure your rug is dust, mold and bug free. After cleaning your rug will be rolled in plastic to keep it in optimum condition, and looking great.
Peace of Mind
Our storage facility is manned by professional rug cleaners and offers full insurance, so you can have peace of mind that your precious rug will be returned to you in even better condition that before.
Speak to us today for a free estimate for cleaning and storing your rug in our specialized New York facility.
"The carpet in our living room had a big rip in it. FlatRate Carpet repaired it seamlessly -it looks...
Mrs. Jennifer Patterson, Queens
"I liked that Eric, the technician, cleaned a test spot in my carpet first. It made me feel comfortable with...
Becca McGail, NYC
"I really liked working with Ally. She worked with my crazy schedule and got a technician to my house quickly....
Cassie Michaels, Arverne, NY
"Alex from Flat Rate did a great job cleaning my couches. He gave a great explanation of the quote and price...
Patti McConor, Aberdeen Township, NJ
"..I can't believe how good my house looks after professional carpet cleaning. Thank you, Flat Rate Carpet."
Jake House , Salem, NY
"I really liked the free cleaning test treatment and think they offer very fair pricing. They did an excellent...
Jayden Becker, Staten Island, NY
"I greatly appreciate working with your team to update our home. The service, from coordinating the decor to...
Mary Stanton, Middlesex, NJ
"Hey Ron, I don't know how your guys did it, but the dog smell disappeared, and the rug is like new with no...
Richard, Hempstead, NY
"My living room furniture is looking fresh again - it looks like it did when I bought it!Thanks guys for...
Karen McCarthy, New York
"I got a great clean at a very reasonable price from the team at Flat Rate. I would use you again and again." 
Wendy Davis, Boerum Hill, NY
Protect your health and life style by choosing the organic way